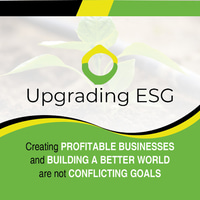 Data Collection is a major challenge. Most companies are not built to collect this data and requires a major change.
The Objective is that data extraction is automated and does not rely on manual processes in an integrated approach.
The end results of these solutions will save money, make your business more efficient, lower electricity and water usage and ESG data is sourced from many systems across your organization, including ERP, HR, supply chain, and other operational systems, often in different standards and formats.
The challenge is finding a solution that helps you connect, manage, and standardize your primary ESG data across all these systems to reach your sustainability goals.
DATA CAPTURE
Setting up systems and procedures to capture data
EMBEDDED DATA
Ideally this process should be automauted , integrated and in rrreal time
REPORTING
Interactive Reporting for different purposes
SUPPLY CHAIN DATA
Requires a · wider approach Scope 3 - Policies,Procedures & Questionnaires
CFO LED
These processes should the led by the CFO.
COMPLIANCE & VERIFICATION
Data needs to be verified and auditable and not be prone to inaccuracy and greenwashing.

A deeper look at the challenges of ESG Data Management