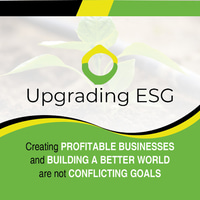 ESG & Sustainable Finance
The need to finance a path to a sustainable future has never felt more urgent
. As a result, ESG standards are increasingly shaping the way investors choose to engage with companies and thus, how companies do business around the world.
It is estimated that $60 trillion is needed to meet the seventeen Sustainable Development Goals outlined by the United Nations.
ESG INVESTING
ESG has become perhaps the most powerful driver of growth in asset and wealth management
ESG RATINGS
ESG Ratings aim to measure a company's management of financially relevant ESG risks and opportunitie
s
IMPACT BONDS
Growing source of financing. Example - Nasdaq Sustainable Bond Network
SUSTAINABLE FINANCE DISCLOSURE
The EU has increasing legislation (SFDR) to combat greenwashing and frameworks to support initiatives
MICRO FINANCE
Refers to the financial services provided to low-income individuals or groups who are typically excluded from traditional banking.
SOCIAL BONDS
A social impact bond, also known as pay-for-success financing/bond, is one form of outcomes-based contracting.
The drive and need for Finance into Smart Agriculture

This article tracks the calls of COP 27 and 15 – Investment and Finance into Smart Agriculture. Highlighting the challenges and solutions that are achievable