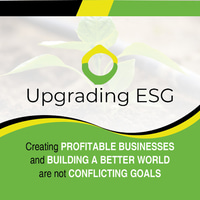 Time to End Climate Change Obsession?
Our obsession with Climate Change must be broader than just one SDG but embrace practical steps towards a fairer and more sustainable world.
CLIMATE CHANGE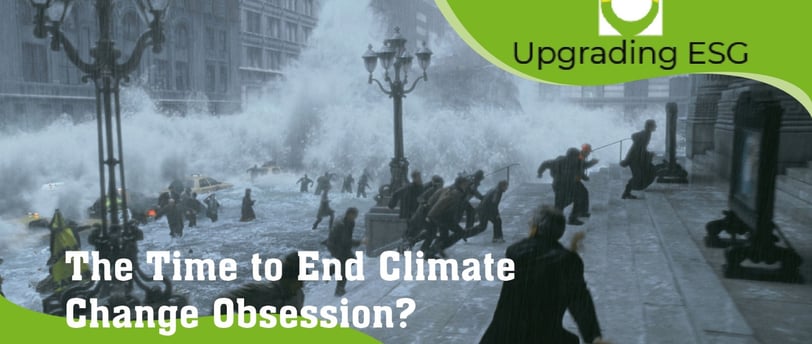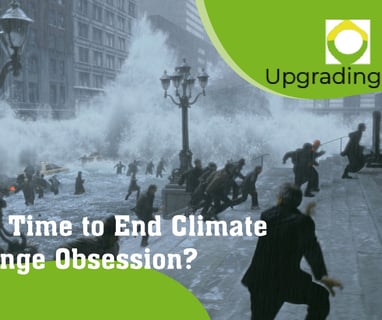 I share this sensational headline by Melanie Phillips in her weekly email. Although what she wrote could be correct, we still need a system change to make this world more sustainable. I highlight the failings special report by the Secretary-General UN Commissioner titled "Progress towards the Sustainable Development Goals: towards a rescue plan for People and Planet.
I ask: Is there a solution to worldwide Poverty? (and do we care enough to make a difference?)
The critical point I share is that there are practical solutions. Our obsession with Climate Change must be broader than just one SDG but embrace reasonable steps towards a fairer and more sustainable world.
The Obsession
Melanie Phillips writes- "One of those goals was to end "Net Zero" carbon emissions and challenge the "climate change" myth as damaging, exaggerated and untrue. All over Europe, politicians are tumbling to the realisation that the public is revolting against the climate change obsession. This is not only making them poorer, colder and having to drive electric cars that regularly break down but is also totally pointless because China and Russia are still burning fossil fuels like there's no tomorrow (which without a doubt there will be, regardless of the climate hysterics) and any British reduction in "carbon footprint" would have negligible impact in preventing The End of The World."
Although we see more extreme weather examples, this could be part of natural change. Yes, we pollute; we are killing our natural worlds – oceans, forests, and nature; we overconsume; a more balanced consumption and eating approach is welcome.
E- Environment is much more than climate change – one of the themes I try to share is the need for a rational and common-sense approach. Hence, the need to upgrade the discussion – Upgrading ESG.
A response
Lubomila Jordanova, CEO & Founder of Plan A & Co-Founder of Greentech Alliance, share on Linkedin:
"In the context of climate change, we have always been told to follow science, even before it was apparent in our day-to-day that there was a significant shift in our climate patterns. Today's reality demonstrates an unseen set of changes to how we live, produce and do work.
The good news is that we have a variety of actions any individual and business can take to reduce temperatures globally.
✚ Transition to Renewable Energy
✚ Energy Efficiency
✚ Reforestation and Afforestation
✚ Sustainable Transportation
✚ Sustainable Agriculture
✚ Corporate Carbon Pricing
✚ Climate Adaptation
✚ Education
✚ Research and Innovation
✚ Reduction of Consumption of Animal Products
✚ Reduce Deforestation
✚ Circular Economy
✚ Green Building and Infrastructure
✚ Climate Finance
✚ Individual Action
Each of these items would help the world become more sustainable. However, I regard this as very limited.
Systems Change
However, we need a system change focusing more on the full spectrum of the UN SDGs.
Our systems are broken – We have the UN SDGs, which identify targets and challenges. We have insufficient investment in energy, water, and waste infrastructure in developing countries and 1st world countries. The average citizen is being taxed to the hilt, paying excessive amounts for electricity, water, and essential council services. Our cities are overcrowded, and transport is a nightmare.
The food we eat is riddled with chemicals and pesticides. Agriculture and Food Waste is 50% or more. The cost of this is more than $500 billion per year. The knock adverse effects and our unhealthy eating habits propel and burden the medical system.
We are in prison. We are in a war of citizen vs state. We are in economic prison.
We have the war on ESG – Environment, Social & Governance. ESG, as it is promoted, and regulated today, has too much focus on Climate Change – which is only one of the UN SDGs.
We have wars, just or unjust, which propel a nation's economies.
The UN SDG Report
In a special report by the Secretary-General of the UN, it is worth noting that many of the goals need to be more on track. In a chapter titled "Promise in Peril.", he writes:
"Leave no one behind. That defining principle of the 2030 Agenda for Sustainable Development is a shared promise by every country to work together to secure the rights and well-being of everyone on a healthy, thriving planet. But halfway to 2030, that promise is in peril. The Sustainable Development Goals are disappearing in the rear-view mirror, as are the hope and rights of current and future generations. A fundamental shift is needed – in commitment, solidarity, financing and action – to put the world on a better path. And it is now required."
A preliminary assessment of the roughly 140 targets for which data is available shows that only about 12 per cent are on track; more than half, although showing some progress, are moderately or severely off track; and some 30 per cent have either seen no movement or regressed below the 2015 baseline.
The lack of progress towards the Sustainable Development Goals is universal. Still, it is abundantly clear that developing countries and the world's poorest and most vulnerable people are bearing the brunt of our collective failure.
Indeed, there are still the same problems.
Under current trends, 575 million people will still live in extreme poverty in 2030, and only about one-third of countries will meet the target to halve national poverty levels. Shockingly, the world is back at hunger levels not seen since 2005, and food prices remain higher in more countries than in 2015–2019.
Extreme poverty is living under $1.9 per day. When we address average poverty, we have "Nearly Half the World Lives on Less than $5.50 a Day", as reported on
https://www.worldbank.org/en/news/press-release/2018/10/17/nearly-half-the-world-lives-on-less-than-550-a-day.
"At the same time, the rich get richer, and no real action is taken to address this. Continuing with the UN commissioner report, there is a call "to ensure developing countries can deliver in the above areas, I strongly encourage the international community to recommit in September to deliver on the Addis Ababa Action Agenda and to mobilise the resources and investment needed for developing countries to achieve the Sustainable Development Goals, particularly those in special situations and experiencing acute vulnerability."
To access the report: https://lnkd.in/epsUqV3T.
Yes, this makes depressing reading. This is too much for me to absorb.
The question to ask is - Is there a solution to worldwide Poverty?
Despite all the efforts, why is there no reduction in worldwide poverty?
So, here we are again. The record player is stuck; this record is replaying itself repeatedly; we have 500 million people living in poverty, mostly smallholder farmers.
I see in front of my eyes a solution to this. It is a bit like Joseph's plan for Pharaoh. Simple, efficient, makes sense, and easy to execute. We need just the Kings seal and chequebook.
Not only does the solution create a sustainable uplift in these farmer's income, with a host of climate change benefits, increased food security and biodiversity (big themes into today's climate change blah blah blah), but in all my time as a CFO who over the last 25 years where I have seen and been involved in every type of investment possible, I have never seen a more profitable business model.
Not only that, but no one loses. The Farmers win. The Investors win, and the Developer/operator wins. The country wins. The community wins. The Climate wins. I could go on.
Maybe I am naive. It is too good to be true. I may not have looked at all the risks. Sure, every investment has risks.
When you buy a property – you have timing risk, location risk, you have planning risk, design risk, buyer risk, building risk, economic downside risk, bureaucratic risk and country risk. Yet, all the factors do put off people or businesses from investing.
So, let's look at the profit and impact of Investing in a Dream Valley Agro project.
Firstly, after the mouth full of the risks that I rumbled off before, there are fewer risks and potential for far more upside. It is what we accountants call Risk vs Return.
Dream Valley enters into a combination deal with the land owner – the farmer to redevelop or upgrade his assets. As in a real estate deal, you share the profit.
In our case, we upgrade the Farm and use Mangos as our go-to crop. Who doesn't enjoy good Mango? It is called the king of the fruits. You can buy it anywhere from $3 to $5 or even more per kilo. Well, that Mango costs 50 cents; with distribution costs, you get to $1, which leaves a nice profit for the farmers and other players.
These farmers have a problem with pests – fruit flies which can destroy 50-80% of the crop, forcing them to pick too early, resulting in lower prices, quality, and quantity—a triple loss.
Now—what if you have a magic potion to solve the fruit fly problem in an easy, cost-effective, no-harmful chemicals/pesticides or spray way?
Well, Israel Company Biofeed, with its Freedome, has this magic potion.
So, now we have no fruit loss; fruits can be picked at the ideal time. With higher price, quality, and quantity. A triple gain.
This sounds too marvellous. Right. Too good to be true?
So, why is this not in use all over Africa or India?
Because something else is missing, and that is access to premium export markets.
These challenges were faced and overcome in Israel. In Israel, they created a spirit of cooperation, an eco-system where the farmers who met the required standards could join a joint export program. This gave rise to a profitable agro-business model.
Now, can this Israel agro be applied to Africa? Can African small farm holders be encouraged to work together under this model?
In 2021, Dream Valley, an offshoot of Biofeed (as mentioned before – the company with magic potion), proved that it was possible in Senegal to apply the Israel Agro. Now many farmers and countries are keen to get this.
I want you to please fast forward to today. I am now the CFO at Dream Valley. I do not receive any money or have a contract. But I dedicate 20 hours a week or more to this. Why? Because this is the most impactful and profitable opportunity, I have seen in my life. And I have seen a lot.
We at Dream Valley are now embarking on our Fund Raising. We have many different options for people and companies to invest in.
Care to learn more? Please be in contact with at Jeffrey@upgradingesg.com
Share
Comments
Top
New
JUN 27 •
1
JUL 23 •
JUL 9 •
JUL 2 •
JUL 16 •
JUN 28 •
© 2023 Jeffrey Levine
Privacy ∙ Terms ∙ Collection notice
Substack is the home for great writing